A selection of the best photos from across and about Africa this year: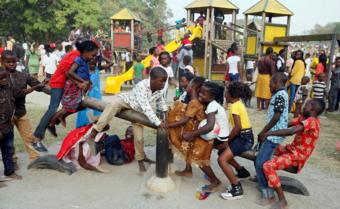 Image copyrightREUTERSImage captionThe New Year started with celebrations and these children see-sawing in a park in Nigeria's capital, Abuja.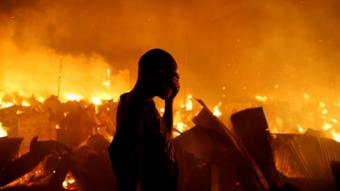 Image copyrightREUTERSImage captionA Kenyan slum was engulfed by fire later in January as residents used sewage water in a desperate attempt to douse the flames.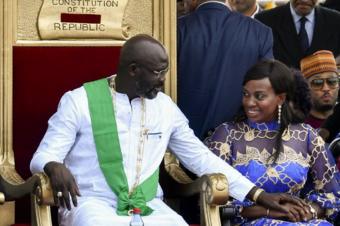 Image copyrightAFPImage captionEx-football star George Weah was sworn in as Liberia's president in January, the country's first transition between democratically elected leaders since 1944.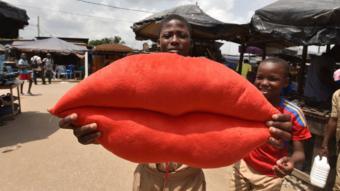 Image copyrightAFPImage captionThese pillow lips were for sale in a market in Ivory Coast's main city of Abidjan in the run-up to Valentine's Day.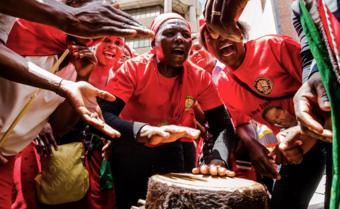 Image copyrightAFPImage captionSupporters of Zimbabwe's veteran opposition leader Morgan Tsvangirai mourned his death at the age of 65 in February.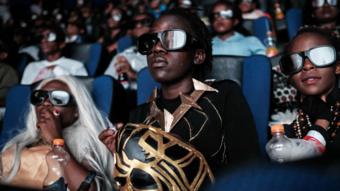 Image copyrightAFPImage captionPeople dressed up as Black Panther characters in Kenya watched a screening of the Marvel blockbuster that grossed $1bn (£787m) in 26 days in March.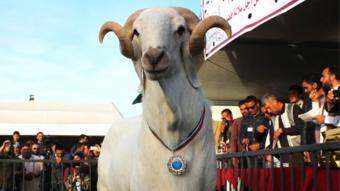 Image copyrightREUTERSImage captionA sheep was honoured in March with a medal after winning a prize at a three-day auction in the Libyan city of Misrata.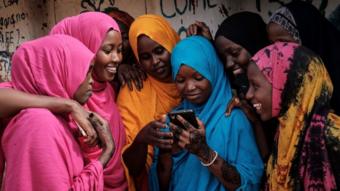 Image copyrightAFPImage captionThe next month, a group of young Somali women joked together in Kenya's vast Dadaab refugee camp.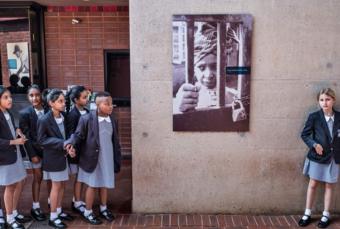 Image copyrightAFPImage captionAlso in April, South African schoolgirls were pictured at the Soweto home of Winnie Madikizela-Mandela, a day after the anti-apartheid activist died aged 81.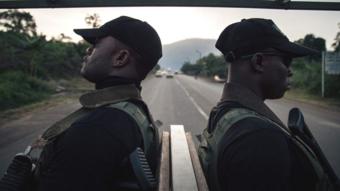 Image copyrightAFPImage captionLater in the month, soldiers were on patrol in one of Cameroon's two English-speaking regions as the campaign for independence turned violent.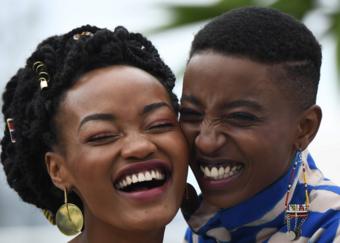 Image copyrightAFPImage captionActresses Sheila Munyiva (L) and Samantha Mugatsia were at the Cannes Film Festival in May for Rafiki, the Kenyan film that was banned at home because of its lesbian storyline.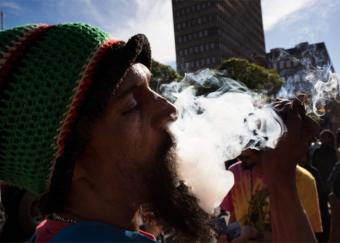 Image copyrightAFPImage captionA South African man smoked cannabis at a protest in May to demand its legalisation - which was granted in September for use by adults in private places.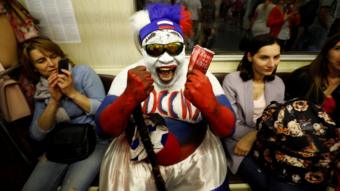 Image copyrightREUTERSImage captionIn June, football took over with the World Cup in Russia. This fan from Cameroon entertained metro commuters in Moscow...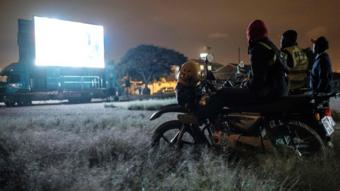 Image copyrightAFPImage captionLater in the month, Kenyans watched Nigeria take on Argentina at the World Cup on a screen installed on a truck in Nairobi…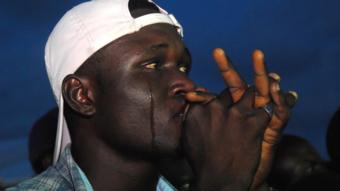 Image copyrightAFPImage captionBut this Lagos fan's devastation after Argentina scored to win 2-1 summed up the feeling of many African fans...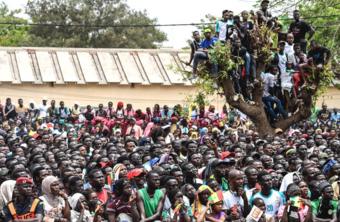 Image copyrightAFPImage captionAnd in Senegal thousands watched the Lions of Taranga on a giant screen during a failed attempt to beat Colombia.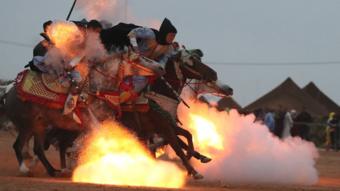 Image copyrightAFPImage captionIn July, cavalry horsemen participated in a Berber festival in Tan-Tan in western Morocco.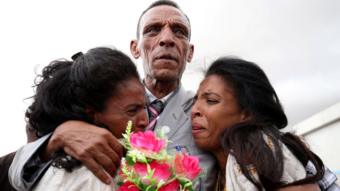 Image copyrightREUTERSImage captionLater that month, an Ethiopian journalist met his daughters in Eritrea for the first time in 16 years. He flew in the first commercial flight between the two nations in 20 years.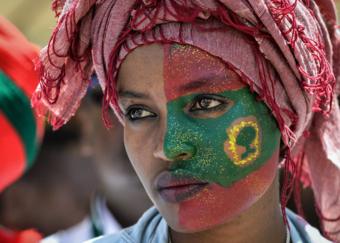 Image copyrightAFPImage captionEthiopia's new prime minister has been behind some dizzying reforms this year, including the unbanning of the Oromo Liberation Front (OLF). This woman was among thousands to welcome back its exiled leadership to Addis Ababa.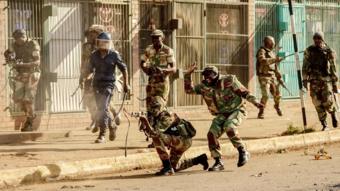 Image copyrightAFPImage captionSix people were killed in August after Zimbabwean soldiers intervened to curb opposition protests two days after elections.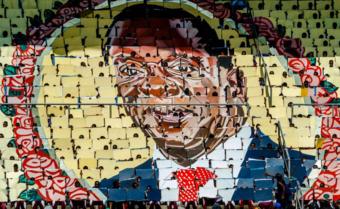 Image copyrightAFPImage captionIt was the first vote since long-time leader Robert Mugabe was forced to resign. His successor, Emmerson Mnangagwa, was declared the outright winner.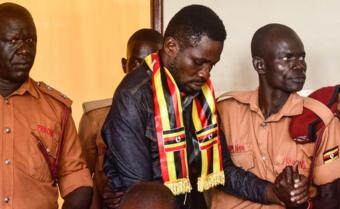 Image copyrightAFPImage captionUgandan opposition MP and musician Bobi Wine appeared in court on treason charges in August. He alleged he was badly beaten by soldiers during his time in custody.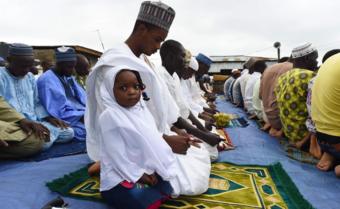 Image copyrightAFPImage captionTowards the end of August, the Muslim festival of Eid al-Adha was celebrated. This Nigerian girl kneeled next to her father during prayers in Ogun state.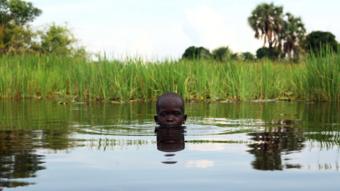 Image copyrightREUTERSImage captionAlso in August, a South Sudanese girl played in a swamp near Nyal, where her family now live having fled their home in the five-year civil war.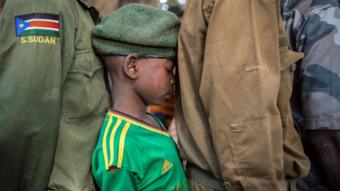 Image copyrightAFPImage captionIn September, rival leaders in South Sudan signed what they said was a "final final" peace deal. This photo shows child soldiers being disarmed earlier in the year.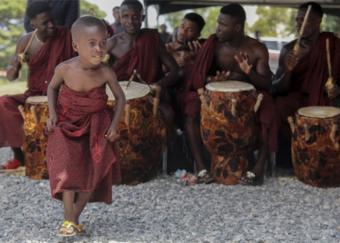 Image copyrightEPAImage captionGhana bid farewell to Kofi Annan, the former UN boss who died aged 80, amid elaborate funeral ceremonies in the capital, Accra, in September.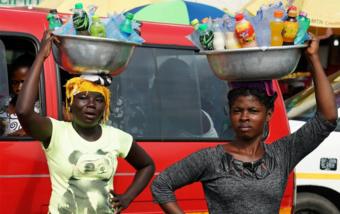 Image copyright