Tsunami warning after 7.0 magnitude earthquake off Lombok island in Indonesia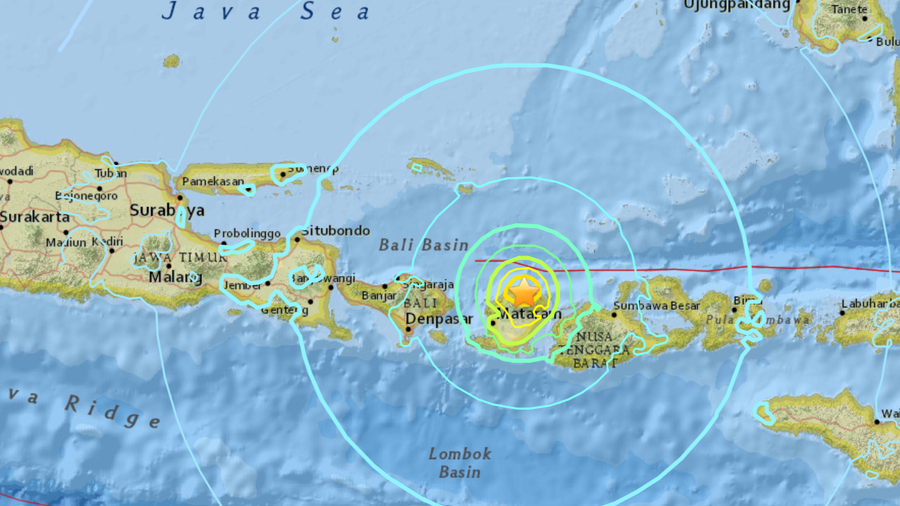 A powerful magnitude 7 earthquake has hit along the coast of Indonesia's Lombok Island, according to the US Geological Survey. The island suffered an earthquake of similar magnitude a week ago.
Recorded to the north of the tropical island destination, the earthquake happened around 6.46pm local time.
The Indonesian government's geological agency BMKG say an a tsunami warning has been issued, according to their latest statement on Twitter.
Footage appearing to show the impact of aftershocks has already appeared online.
One person is reporting how they felt the quake from the neighboring Bali island.
Sunday's earthquake is the second to hit the island in a week after a 6.4 magnitude quake left
14 people
dead in the area last weekend.
Lombok has a population of just more than 3 million people. The island is also a popular backpacker destination.
DETAILS TO FOLLOW